"I offer a professional accounts and bookkeeping service
Tailored to your individual requirements."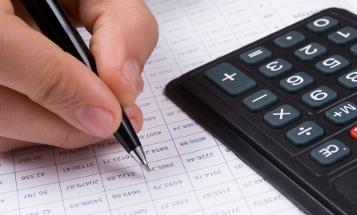 - DO YOU NEED FINANCIAL ACCOUNTS?
- DO YOU HATE PAPER WORK?
- COULD YOUR TIME BE BETTER SPENT?
- DO YOU WANT TO BE UP TO DATE AND IN CONTROL?
- COULD YOU USE MONTHLY/QUARTERLY MANAGEMENT ACCOUNTS?
- WANT A HAND WITH YOUR TAX RETURN?
- VAT RETURNS GETTING YOU DOWN?
If the answer to any of the above is YES, please contact me now!
"We have employed Hayley since 2003 as our Bookkeeper and Wages Administrator. As the Managing Director of an SME I personally value Hayley's help, commitment and contribution to the smooth running of the Financial side of my Company. Her understanding of the Financial system and regulation is second to none."

Marcus Paine, Managing Director, Hutton Stone Co Ltd.
Hayley has been our bookkeeper and payroll administrator since 2012. During this time she has implemented systems and procedures to streamline and improve accuracy of our very complicated payroll. Nothing is too much trouble for her and I have always found her to be very approachable. Hayley is a true professional with great sense of humour. I would highly recommend her, and have done on many occasions.

Hayley Carpenter, Registered Manager, St Denis Lodge
CONTACT ME
3 Prospect Villas
Ditcheat
Shepton Mallet
Somerset
BA4 6PL
Copyright © 2017 Hayley Spencer